Top 10 Style + Fashion Posts of 2022
When it comes to our style + fashion coverage this year, it was all about sneakers, watches, jewelry, and digital clothing. Before we leave this year behind, we're taking a look back to see which style + fashion posts of 2022 were the most popular.
Top 10 Style + Fashion Posts of 2022
1/1 Photos
French consumer electronics company Withings did a laudable effort to emphasize fashion alongside the smart tracking functions incorporated into their elegant sensor-equipped wrist wear, the Withings ScanWatch.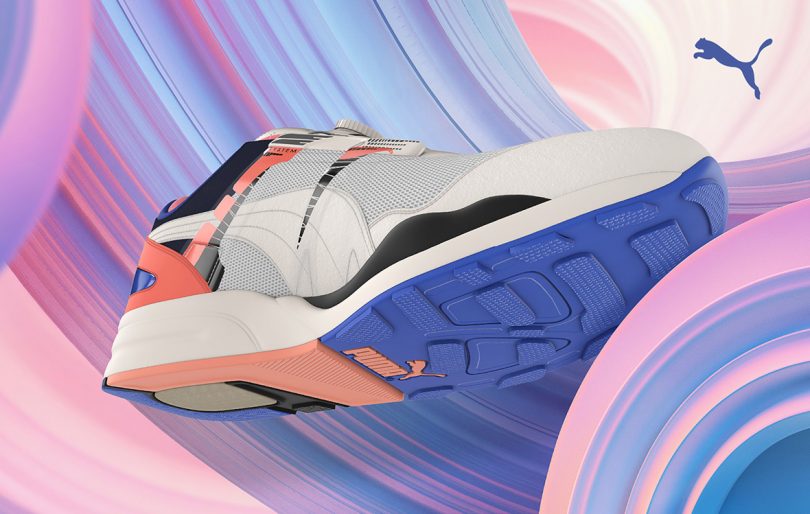 Partnering with augmented reality 3D solutions developer, ARsenal by CGTrader, Puma's Sportstyle Footwear department is now able to share, review, and collaborate between contributing team members using accurate and 3D models of shoe concepts which can be viewed from nearly every angle in realtime.
Augmented Reality (AR) fashion platform ZERO10 partnered with Harry Nuriev's Crosby Studio to create a digital-only clothing retail pop-up shop in New York's SoHo neighborhood. The first-of-its-kind pop-up concept allowed visitors to "try on" digital clothing designed by Crosby Studios in a brick-and-mortar shop.
A mixture of art and design, Elena Salmistraro debuted the Venusia jewelry collection for Alessi that's an exploration of textures, colors, and geometries, all enhanced through Italian workmanship. Salmistraro created Venusia through what she refers to as the exploration of five "expressive strands" – Acta, Freesia, Edone, Trama, and Lorica. What followed was experimentation with metal processes, from laser cutting to Etruscan granulation.
Chicago-born and LA-based artist Hebru Brantley's latest collaboration with footwear giant adidas dropped the adidas Forum Low Hebru Brantley & adidas Forum Mid Hebru Brantley silhouettes, each embellished with a playfully realized level of detailing featuring the artist's signature Frogboy and Rocket characters paired with contrast lacing, hand-drawn rear quarter trefoil branding, and illustrated sock liners.
We checked in again with prolific Los Angeles-based painter and multidisciplinary artist Geoff McFetridge, who was back with another collaboration, this time with clothing label, Norse Projects. McFetridge utilized simple typography and color blocking to infuse a graphical element to each piece, a spring summer collection represented by a selection of tees, vests, chinos, sweatshirts, hats, shorts, and pullovers.
Every year since 2016, Apple has participated in and celebrated the New York Pride Parade. This year the celebration included the release of two Pride Edition bands for the Apple Watch colorfully expressing the notion, it's always time to celebrate pride.
Never underestimate what a little collaborative input from the outside can do to shake things up. Such is the case of the Converse and A-COLD-WALL*'s Aeon Active CX, a collaboration that manifested in an experimental silhouette utilizing the sports brand's established material technologies with the future-forward fashion explorations of London-based designer Samuel Ross.
Apple dropped the $799 Apple Watch Ultra earlier this year and the design is the culmination of fine tuning shaped by feedback from generations of Apple Watch users, but also detouring onto some untrodden ground where bigger is pronounced as better. Our Gregory Han took the latest iteration for a spin and reported back with his honest feedback. Is bigger always better?
And the most popular style + fashion post of 2022 is…
Koio's penchant for partnerships has kept our interest piqued for years in comparison to other sneaker brand collabs. The Koio x Norm Architects sneaker collaboration lands at the "interconnection between footwear design, cabinet making, and architecture," a simple, minimalist silhouette inspired by the classic Oxford shoe with a functional twist and a complementary furniture counterpart.